Our stock rotates daily. Looking for a specific model and want to see if we have it in stock? Call us at (952) 975-6090 or send an email. We're happy to help.
Every "As-Is" product we sell comes with GE's Limited Functional WARRANTY. You won't find this at other discount appliance centers!
Gas Ranges
We carry a wide variety of gas ranges, some as small as 20″, to top-of-the-line stainless steel models, or dual fuel.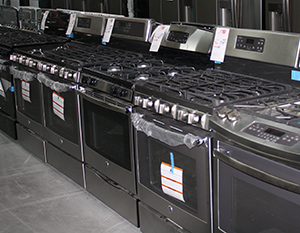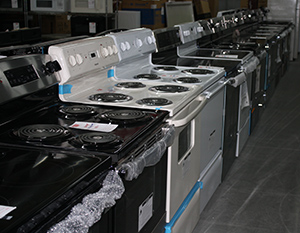 Electric Ranges
You can find any electric range you want, from a very basic open coil range, to the new glass top models with or without convection.
Built-In Wall Ovens & Cook Tops
Stop in and see our large selection. Save 40% or more!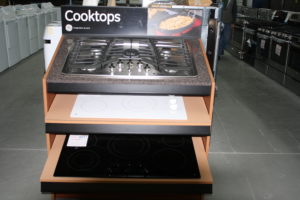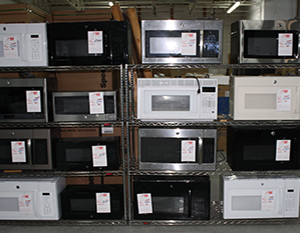 Microwaves
We carry all different sizes and models, including over-the-range units, at special savings.
Refrigerator/Freezers
Side-by-sides, freezers on top, or on the bottom. We have sizes ranging from convenient dorm room refrigerators to 48″ cubic foot Built-In Professional side-by-side, with ice and water through the door. We have wire shelf models to pullout sealed glass shelves. With 75 to 100 refrigerators in stock at all times, you're to find the right one at a great price.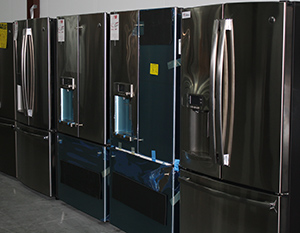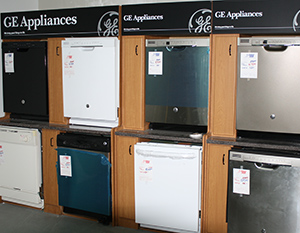 Dishwashers
Choose from a basic dishwasher starting at $249, up to an all-stainless steel tub Energy Star models, which use half the water of other comparable dishwashers.
Washer/Dryers
Our clothes cleaning and drying appliances range from very basic, to the king-sized high efficiency GE™ Infuser top load washer.